WELCOME TO
WHITEHOUSE SHADY HOLLOW FARM INC.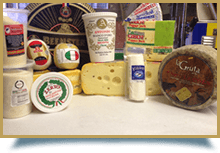 GOURMET CHEESE
Whitehouse Shady Hollow Farm Inc. is your first choice for wholesale food prices and amazing gourmet food. Our friendly
and helpful staff offers quality services, exceptional prices,
and reliable delivery. Whether you own your own restaurant or plan on catering a party, we have the food items for you. Contact us for more information.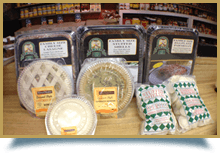 FROZEN FOODS
PREMIER WHOLESALE FOOD DISTRIBUTOR
Find all of the food products you need at Whitehouse Shady Hollow Farm Inc. We offer food products to businesses and the general public. Because we are family owned and operated, you will receive personalized customer service that is designed to fit your exact needs.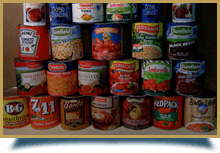 CANNED GOODS
ENSURING YOUR SATISFACTION
We started our business in 1956 as a working chicken farm and have expanded from carrying 1 item (eggs) to carrying more than 1,100 different food products. There are no membership fees, just great wholesale prices. Contact your wholesale food distributor in Whitehouse Station, New Jersey,
for all your gourmet needs from soup to nuts. Cheeses are our specialty, but there is so much more.
Call us today at 908-534-4636 or email us at shadyhollowfarm@aol.com
for more question about our products. Our friendly and approachable staff is here to answer you!